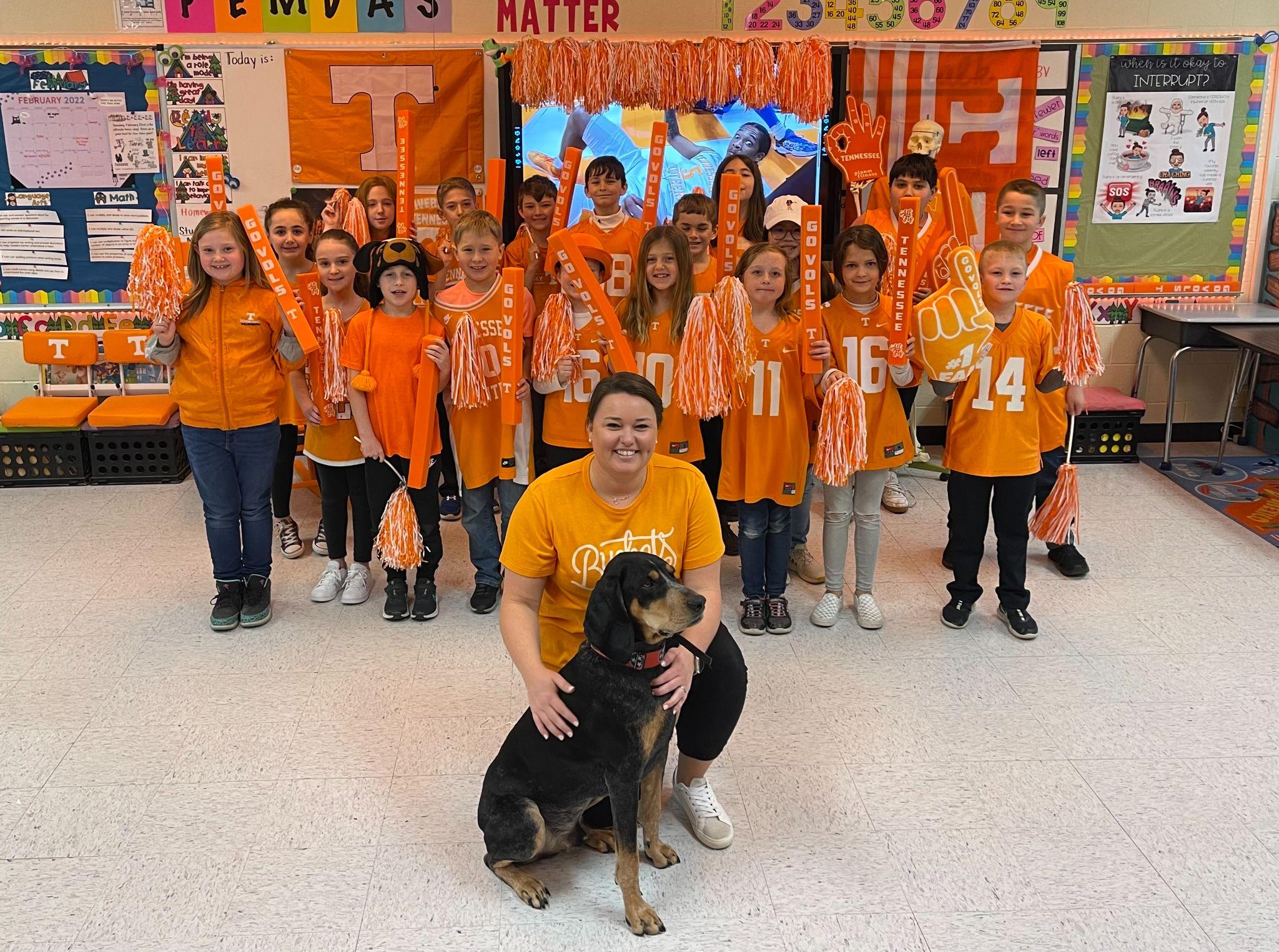 SOUTH SCHOOL SECURES THEIR PLACE IN VOL NATION
Mrs. Whitney Cole's 3rd grade class at South Cumberland Elementary entered and won the "Zoom with Zakai" challenge in which UT Freshman guard Zakai Zeigler challenged Tennessee students to show their Volunteer Spirit. Mrs. Cole's class had two words, "Challenge Accepted". With the help of the Cumberland County School District Technology Coach, Rachel Flowers and "Smokey" stand-in, Denver, the All Vol 3rd graders were able to create a video that proved that they belong as a part of Vol Nation.
For winning, Mrs. Cole's class will receive a pizza party with Zakai via Zoom. The students didn't just learn the words to "Rocky Top", they also learned about filmmaking and the technology needed to film, edit, and create a final product as well as setting angles for filming. You can find the winning video titled "SCES ON TOP" below.